The founder, Madelyn Felix, began her real estate career right out of high school at the age of eighteen.  She worked nights as a bartender to make ends meet in the first several months of her real estate career.
The very first client Madelyn would help was a first time home buyer that was referred to Madelyn by a loan officer.  The loan officer said the buyer was approved for financing not to exceed a specified amount, Madelyn found the buyer a home, got the buyer's offer accepted and they were off to a happy closing.
A couple months after her first closing, the buyer called to tell Madelyn that she couldn't afford her new mortgage payment. The buyer's mortgage payment was $1,000 a month and the buyer was only bringing home $1,000 a month in income, the buyer explained.   The loan officer told the buyer that the buyer could refinance to an affordable payment after closing.   In an effort to help the buyer, Madelyn tried calling the loan officer, going to the loan officer's office and meeting with someone at the company where the loan officer worked.  The loan officer packed up and left overnight, disconnected their phone and was nowhere to be found after closing.   There was nothing anyone could do to help the buyer after closing and the buyer's home was foreclosed in less than six months.
Lenders were not regulated or required to be licensed in the State of Colorado until several years later.
Madelyn wanted to make sure nothing like this would ever happen again. Her mission was to be a part of helping people, not hurting them. She wanted training to be an effective advocate for her clients, now and for the long term. Even though it wasn't part of real estate school, or office policy, Madelyn began to ask a lot more questions about financing, searched high and low for trustworthy lenders to work with and became an expert with financing options.  After the completion of her first year in real estate, Madelyn received the Rising Star Award from her company.
After her two year mark in real estate, Madelyn started her own company. Madelyn sought advice from the best agents in the industry and was soon a leader in her market for helping people.
After over seventeen years in the Denver real estate market, Madelyn observes that good agents will pay for themselves and will go the extra mile to protect their clients from a bad deal.  A skilled agent will negotiate well, help client's choose the best offer, treat clients as they would their own family, are good at finding the best properties to fit any budget and they educate their clients.
Even though Madelyn won't be seen out showing homes as often these days, she works hard behind the scenes to deliver good agents for anyone who is looking for a safe place to go for real estate matters and real estate advice.
Denver Real Estate Services Inc finds good agents in the areas we serve.
Good Agents
The state of our finances has a significant impact on everything else in our lives. Our happiness, relationships, family, our work, quality of life and what we leave behind are all affected by how we manage money and our ability to make more profitable real estate decisions.
What some of us have learned from the most recent downturn in the real estate market, of many things, is that every real estate decision should be made with a full economic cycle in mind.
Our firm has little control over market changes, but we can help our clients by keeping them informed, delivering sustainable tenants, getting the most for their rental properties, positioning properties to sell for as much as the market will allow and helping buyers close with better terms.
Our Commitment To Success
As advocates for success in our local community, a portion our time, talent and our profits are dedicated to youth financial literacy and professional development. Every quarter we host workshops at schools, community centers and conferences to help inner city youth understand general best practices for success in the workforce, personal finance, debt management and financial health.
Madelyn Felix-Broker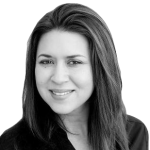 Madelyn Felix is the founder of Denver Real Estate Services Inc and has more than 17 years of real estate sales experience in the Denver Market. Her experience in the industry includes: asset management for bank owned properties, property management for landlords, leasing, residential home sales, fix and flip investments, rental property investments and she also has a professional background in personal finance. Madelyn is an experienced landlord, an active real estate investor and she enjoys training agents to help clients succeed.